Overview


Luxury Villa Strnj
Strnj 24, 21 329, Zivogosce Blato, Splitsko-dalmatinska županija, Croatia,
Phone: + 385 98 187 4281 – Mr. Teo Brajkovic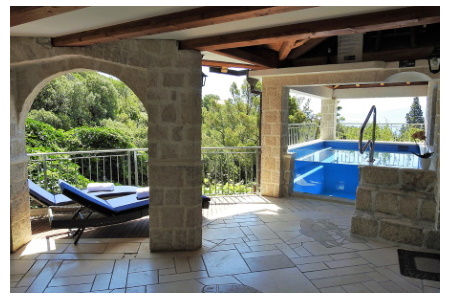 4-star villa with pool located in the old village Zivogosce Strnj near Zivogosce Blato, completely newly renovated house with history, known for its long years of tourism, as a popular restaurant, which no longer exists today.

In absolute calm and peaceful position, away from the hustle and bustle of the cities, you will find relaxation and recreation for yourself and your family. Bird twittering and the humming of the bees will wake you in the morning.

Thanks to its beautiful location, surrounded by sun, wine, olive groves, pine trees and mediterranean plants, Villa Strnj offers you privacy and tranquility, and also great view to the sea. 
Welcome!