Sensual
green room

with bathroom in the basement.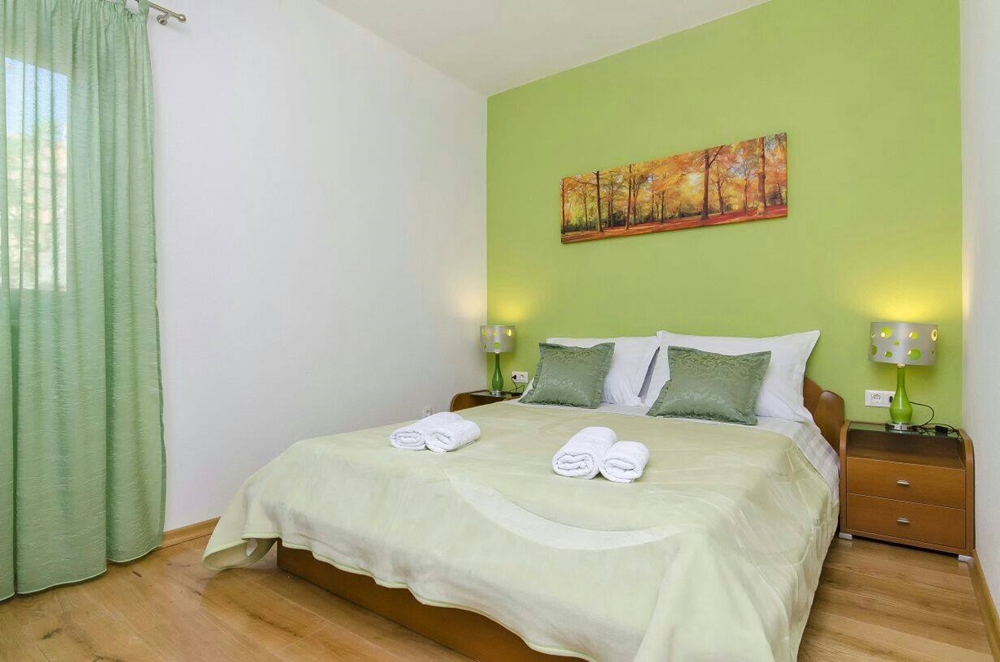 SENSUAL GREEN ROOM:
Double room 12 sqm, queen size bed 200 x 160 cm + satellite TV + WiFi - internet + wardrobe + air conditioning, window overlooking the neighboring cottage.

This room doesn't require cooling even when the outside temperature is 35 ° C ; guests who stay in are extremely satisfied, precisely because of the location of the semi-basement. The only shortcoming of this room is that you can't run YOUTUBE on TV, but on the cellular and PC runs fine.
GREEN BATHROOM:
4,2 sqm, shower cabin + toilet + hairdryer + towels + toiletries.